Aloha & Welcome to

Maui Aloha Greetings

Featuring a unique collection of Land & Seascapes

by Maui Photographer Carrll Robilotta

We hope you enjoy your time on this site, in which you'll find a

scenic collection of Maui's beautiful land & seascapes.

in various sizes. We also have 20x30 poster-size prints which are available rolled in mailing tubes.

Our images are now available as high-resolution metal wall panels, an increasingly popular medium.

It should be noted that all images are hand-signed by

the photographer himself--Carrll even signs the Greeting Cards!

your chance to win a Time-share condo in Paradise!

Mahalo nui for visiting! Please come back soon as new images are added to the Gallery on a regular basis.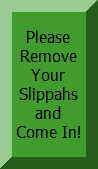 'Summertime' arranged and performed by Gary Robilotta and his daughter, Masha, when she was just six years of age. 

This page is audio-enhanced. Your speakers should be powered on.